Boat Insurance
Cast Your Worries Aside
For most people, owning a boat can be a dream come true. Whether you are out on the water with friends or enjoying a relaxing day of fishing, your boat provides an escape from the daily grind.

With a Boat Owners Insurance policy from Gerhart, Hartman & Ritner, Ltd., you can relax and enjoy your time away knowing that you are properly insured. We offer many coverage options to keep you, your boat, and its passengers safe, specializing in insurance for the following marine vehicles:
Yachts
Performance Boats
Sail Boats
Bass Boats
Jet Skis
WaveRunners
What Can a Boat Insurance Policy Cover?
Unfortunately, accidents happen – even on the water. A specialized Boat Insurance policy covers your boat or personal watercraft, as well as its motor against potential loss due to:
Vandalism
Collision with another boat or object
Theft
Damage caused by uninsured or underinsured boaters
Your policy also extends to protect extra equipment attached to your boat such as anchors, oars, canopies, life preservers, and fuel tanks. Coverage for fishing equipment and personal property is also available.

In addition, Liability Boat Insurance can help pay for medical expenses or legal costs if you are at fault in a boating accident. Coverage options include:
Bodily Injury payments
Damage to another's property
Medical Payments
Guest Passenger Liability
Additional Coverage Options
At Gerhart, Hartman & Ritner, Ltd., we make insuring your boat or personal watercraft easy and affordable by offering extended policy benefits like On-Water Towing and Roadside Assistance when traveling with your boat. You may also be eligible for money-saving discounts when you insure multiple watercrafts or combine your Boat and Auto policies. Even simple things like being an accident-free boater and completing a boating safety course can help you save money too.

It is your passion, your dream. Protect that dream for years to come with the right insurance policy from Gerhart, Hartman & Ritner, Ltd.. Talk with one of our local insurance specialists today to learn more about Boat Owners Insurance.
Our Locations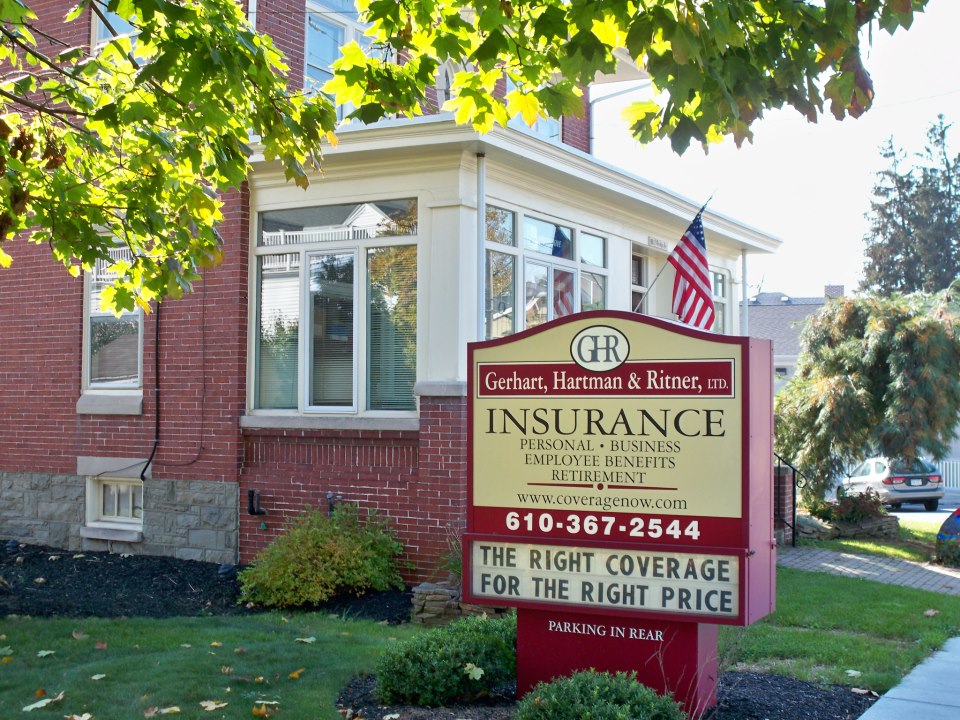 Boyertown Office
138 S. Reading Ave.
Boyertown, PA 19512
Main office:
610-367-2544
Fax:
610-367-2656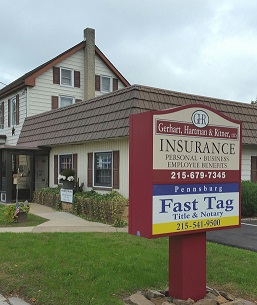 Red Hill Office
262 Main Street
Red Hill, PA 18076
Main office:
215-679-7345
Toll free:
888-819-2762
Fax:
215-679-6464
Testimonials
Claim was handled expeditiously & professionally at both local & home office levels. Thanks to all!!
Thank you for all the help with our recent claim! Your service was good as always.
Prompt communication throughout the claim process. Car is at the body shop. Other damage was detected and reported to insurance by body shop. Insurance representative called to acknowledge the additional damage and is sending additional funds to cover the repair. Thank you to all for expertise and assistance in resolving this claim.
Haley did a wonderful job! She was able to find an insurance company that could save us money. Keep up the great work, Haley! We will definitely tell people about our savings & great customer service.
All went smoothly with dealing with your agency and repair process.
We are very pleased to rate your service with a perfect score every time. For this reason, we continue to do business with your agency.
Alyssa is very friendly and willing to help. She was a great help on my recent claim for an accident I had during our last snow storm. My claim to Selective Insurance was handled satisfactorily and my car is like new again.
Alicia has been great to work with during this incident. Really feel like your customers matter.
Very pleased with the service provided in helping me deal with the loss of our car. Thank you!
Very professional. Spoke with Haley and was very satisfied for the route taken. Doing great for my needs!
The claim went smoothly - MMG was very responsive as well as GHR, who are always on top of any issue. Thank you.
Thanks for all your help with my misfortune. I would also like to thank Ms. Springman for her assistance. You (Deb Hutt) and the staff have always been very helpful and assisted me when I had any questions. I was pleased with the turn-around time on this particular event. Again, I convey my deep appreciation for the good customer service.
You do a great job! Thank you.
A great job was done! Deb explained what needed to be done in detail. Every question answered. Got me in touch with . . . another agent who even set up a reservation for . . . rental car.
Everything was handled very nicely and fast. No problems at all. Thank you.
My claim was handled quickly and professionally. My agent (Beth) was her usual efficient self. Thank you.
Just want to thank you for your prompt and courteous service. Thank you.
We want to thank you for all the attention you have given to us throughout this process. We really appreciate all the extra help.
My business with Gerhart, Hartman and Ritner has always been friendly and professional. My mishap in December was very upsetting to me but you were very kind and understanding and I appreciated that. Thank you.
I was very satisfied how everything was taken care of.
The entire transaction with GHR and Maine Mutual was very smooth when I incurred a repair situation with my vehicle. My vehicle is now repaired and everything is good. Haley is always available when I call and always provides good advice with a pleasant demeanor.