Uninsured & Underinsured Motorist Coverage
Not Every Driver is a Responsible Driver.
As a safe driver, obeying street signs, speed limits, and always using your turn signals is simply part of the routine. And if you're ever involved in an accident, your insurance policy typically keeps you protected.

Unfortunately, there are those on the road who don't share the same safety precautions as you, and if you're involved in an accident with a motorist without the right coverage, you may have to take care of any medical payments, damages, or any other expenses with money from your own pocket.

It's Important to be Prepared for Everything
Uninsured/Underinsured Motorist Coverage gives you the assurance you need knowing that your medical expenses will be covered. In cases where the driver at fault does not have adequate liability to pay for your injuries and damages, you'll be compensated for the amount in which you are legally entitled to – in regards to you, your passengers, and your vehicle. Uninsured/Underinsured Motorist Protection may also take care of property damage in some states.

Since Uninsured/Underinsured Motorist Coverage is a separate purchase from your typical Auto Insurance policy, it's important to contact Gerhart, Hartman & Ritner, Ltd. to find out how you can be prepared for any situation on the road.
Our Locations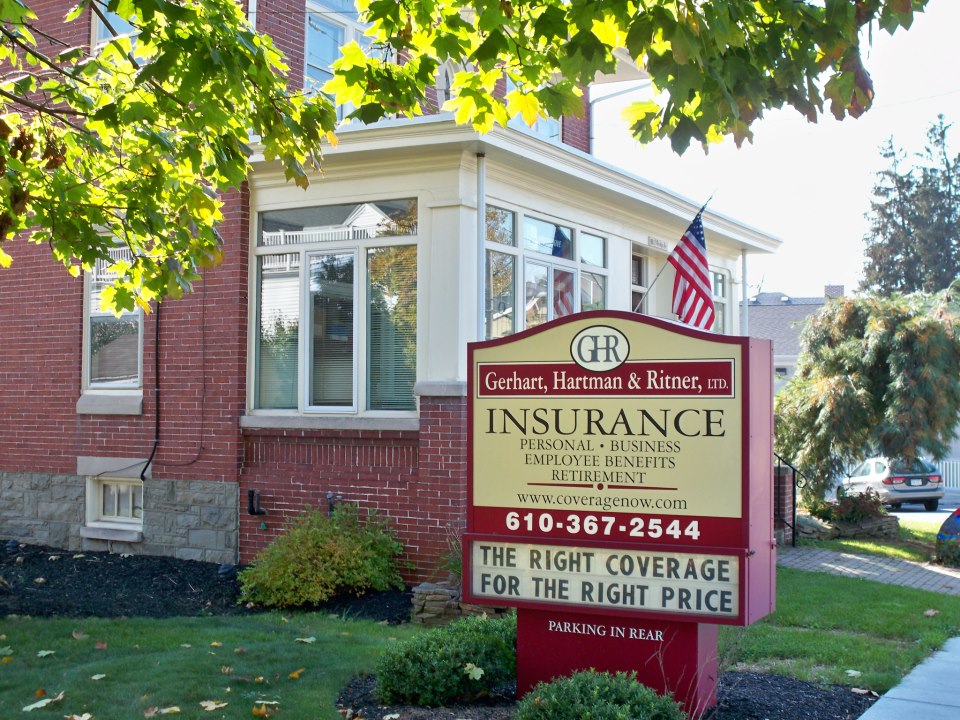 Boyertown Office
138 S. Reading Ave.
Boyertown, PA 19512
Main office:
610-367-2544
Fax:
610-367-2656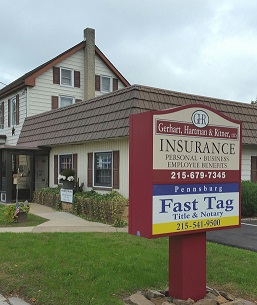 Red Hill Office
262 Main Street
Red Hill, PA 18076
Main office:
215-679-7345
Toll free:
888-819-2762
Fax:
215-679-6464
Testimonials
Claim was handled expeditiously & professionally at both local & home office levels. Thanks to all!!
Thank you for all the help with our recent claim! Your service was good as always.
Prompt communication throughout the claim process. Car is at the body shop. Other damage was detected and reported to insurance by body shop. Insurance representative called to acknowledge the additional damage and is sending additional funds to cover the repair. Thank you to all for expertise and assistance in resolving this claim.
Haley did a wonderful job! She was able to find an insurance company that could save us money. Keep up the great work, Haley! We will definitely tell people about our savings & great customer service.
All went smoothly with dealing with your agency and repair process.
We are very pleased to rate your service with a perfect score every time. For this reason, we continue to do business with your agency.
Alyssa is very friendly and willing to help. She was a great help on my recent claim for an accident I had during our last snow storm. My claim to Selective Insurance was handled satisfactorily and my car is like new again.
Alicia has been great to work with during this incident. Really feel like your customers matter.
Very pleased with the service provided in helping me deal with the loss of our car. Thank you!
Very professional. Spoke with Haley and was very satisfied for the route taken. Doing great for my needs!
The claim went smoothly - MMG was very responsive as well as GHR, who are always on top of any issue. Thank you.
Thanks for all your help with my misfortune. I would also like to thank Ms. Springman for her assistance. You (Deb Hutt) and the staff have always been very helpful and assisted me when I had any questions. I was pleased with the turn-around time on this particular event. Again, I convey my deep appreciation for the good customer service.
You do a great job! Thank you.
A great job was done! Deb explained what needed to be done in detail. Every question answered. Got me in touch with . . . another agent who even set up a reservation for . . . rental car.
Everything was handled very nicely and fast. No problems at all. Thank you.
My claim was handled quickly and professionally. My agent (Beth) was her usual efficient self. Thank you.
Just want to thank you for your prompt and courteous service. Thank you.
We want to thank you for all the attention you have given to us throughout this process. We really appreciate all the extra help.
My business with Gerhart, Hartman and Ritner has always been friendly and professional. My mishap in December was very upsetting to me but you were very kind and understanding and I appreciated that. Thank you.
I was very satisfied how everything was taken care of.
The entire transaction with GHR and Maine Mutual was very smooth when I incurred a repair situation with my vehicle. My vehicle is now repaired and everything is good. Haley is always available when I call and always provides good advice with a pleasant demeanor.